Neonatology and Pediatrics: A Comprehensive Overview
2023-02-06 - Admin | Blog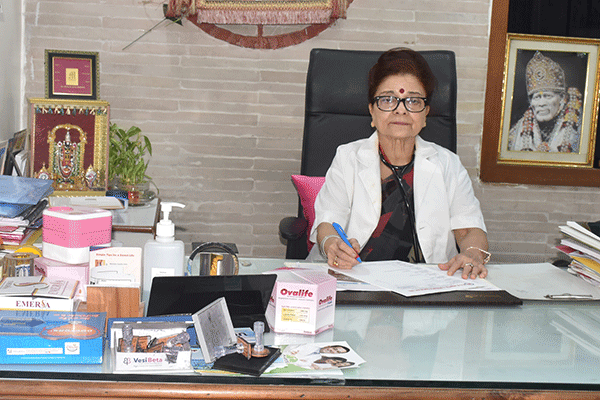 Neonatology and Pediatrics: A Comprehensive Overview
Neonatology and Pediatrics are two closely linked medical fields that look after the health of infants and children.
Neonatologists, who take care of babies from birth until their hospital discharge, concentrate on diagnosing and treating disorders in newborns.
Pediatricians, on the other hand, specialize in the prevention and treatment of diseases in children of all ages. Both specialties strive and administrate to provide the best possible care to their patients through different medical treatments.
There are also Neonatal Intensive Care Units (NICUs) that provide specialized, high-level care to premature and severely ill babies. Neonatal care usually encompasses monitoring, diagnosing, and treating medical conditions.
Over 30 years of expertise and commitment to striving for pediatrics and neonatology brings us a distinction.
We will look at some comprehensive factors about pediatrics and neonatology and provide you with thoroughly outlined information.
Neonatology
Definition: Pediatrics has a sub-specialty that particularly focuses on the medical needs of newborn babies, especially premature and sick infants.
Importance: Since these little ones are especially exposed to illnesses and infections, they need extra attention and proper care to make sure they are healthy and safe.
Areas of focus: Neonatologists are experts in issues like respiratory distress syndrome, brain injury, infections, and neonatal intensive care.
Role of a neonatologist: The neonatologist is accountable for the medical care of newborns, making diagnoses, and formulating treatment plans.
They cooperate with obstetricians, pediatricians, and other medical professionals to provide the best care possible for new-born.
Premature Infants
Definition: A premature infant is one that is born before 37 weeks of pregnancy.
Prevalence: Approximately 9% of all births are premature.
Risks and challenges: Premature infants face a few challenges, including respiratory distress syndrome, brain injury, infections, and feeding difficulties.
Care for premature infants: Specialized care is needed to support the health and development of premature infants, including monitoring of breathing and heart rate, providing adequate nutrition, and preventing infections.
Respiratory Distress Syndrome
Respiratory distress syndrome (RDS) is a condition that affects newborns, making it hard for them to breathe normally and get enough oxygen.
It is most seen in premature babies since their bodies are not able to produce enough of the surfactant, a compound that facilitates the expansion and contraction of the lungs.
The symptoms of RDS encompass fast breathing, grunting, nostrils that flare, and skin that is blue or purplish in color.
To address this condition, supplemental oxygen, mechanical ventilation, and surfactant replacement therapy are the treatments of choice.
Brain Injury
Definition: Brain injury in new-born can occur due to a variety of factors, including preterm birth, oxygen deprivation, and birth trauma.
Types of brain injury: Types of brain injury in new-born include hypoxic-ischemic encephalopathy (HIE), intracranial hemorrhage, and periventricular leukomalacia (PVL).
Symptoms: Symptoms of brain injury in new-born can include seizures, developmental delays, and intellectual disability.
Treatment: Treatment for brain injury in new-born may include supportive care, medications, and rehabilitation therapy.
Infections
Infants can be exposed to a selection of contaminations, such as sepsis, meningitis, and pneumonia.
These illnesses can be caused by various bacteria, viruses, and fungi, with the possibility of the mom transferring the infection during delivery or the baby picking it up from the environment.
Indicators of infection in newborn babies can involve fever, sluggishness, inadequate feeding, and difficulty in breathing.
Treatment for these infections may include antibiotics, anti-virals and antifungals, combined with supportive medical care.
Pediatrics
Definition: Pediatrics deals with the health, growth, and development of children from birth to adolescence.
Importance: Children have unique health needs, and pediatricians are trained to address these needs and promote healthy development.
Areas of focus: Pediatrics covers a wide range of topics, including growth and development, immunizations, nutrition, and mental health.
Neonatology and pediatrics are medical disciplines that pay attention to the care of newborns and young kids, respectively.
Neonatology is a branch of medicine dedicated to the attention of newborns and babies, particularly those who are born before the due date or struggle with medical troubles.
Neonatologists are liable for recognizing and managing a range of illnesses in newborns, such as respiratory distress syndrome, infection, birth defects, and metabolic conditions.
Pediatricians, on the other hand, are medical professionals who specialize in the care of children from birth to early adulthood.
Pediatricians are responsible for providing preventive healthcare, diagnosing and curing diseases, and helping to make sure the overall wellness of the child.
Neonatology and pediatrics combine knowledge in both medicine and psychology to ensure the ideal physical and mental health of children.
Neonatologists and pediatricians must possess an extensive understanding of the physical and psychological needs of their patients.
Why MGM Hospital?
MGM Hospital is one of the finest maternity centers in Patna and is the go-to place for pregnancy, women care, emergency care, pediatric surgery, and Obstetrics. Established 32 years ago, we have been delivering excellent healthcare services in a caring and focused environment.
At MGM Hospital, top pediatric hospital in Patna, the staff understands that pregnancy and childbirth are some of the most magical experiences nature can bestow upon us.
The staff is committed to providing the best care and nurturing the child throughout the pregnancy period and beyond.
We are well-equipped with the best technology and headed by a team of highly qualified and experienced medical professionals, including the renowned Dr. B.C. Roy Award Winner, Dr. Manju Gita Mishra, the best child specialist in Patna.
We have achieved the distinction of being a major referral center for highly advanced medical treatments in Bihar and the North-East.
We strive to provide excellent healthcare services of the highest quality at an affordable cost.
We are constantly innovating and upgrading its services to ensure that patients receive the best possible treatment. With its commitment to top-notch medical care and patient-centric approach, MGM Hospital is the place to go for all your medical needs.
We strive towards perfection and dedicate ourselves to serving you with affection and dedication. Over 30 years of neonatal intensive care at MGM HOSPITAL and countless more to come.
Don't hesitate to call us today;we are beside you, always.
Call Now8102226550
Email ID: info@mgmhospitalpatna.com
https://www.linkedin.com/company/mgm-hospital-patna/