Enjoy the phase of motherhood: Amazing things you could do during pregnancy
2023-03-15 - Admin | Blog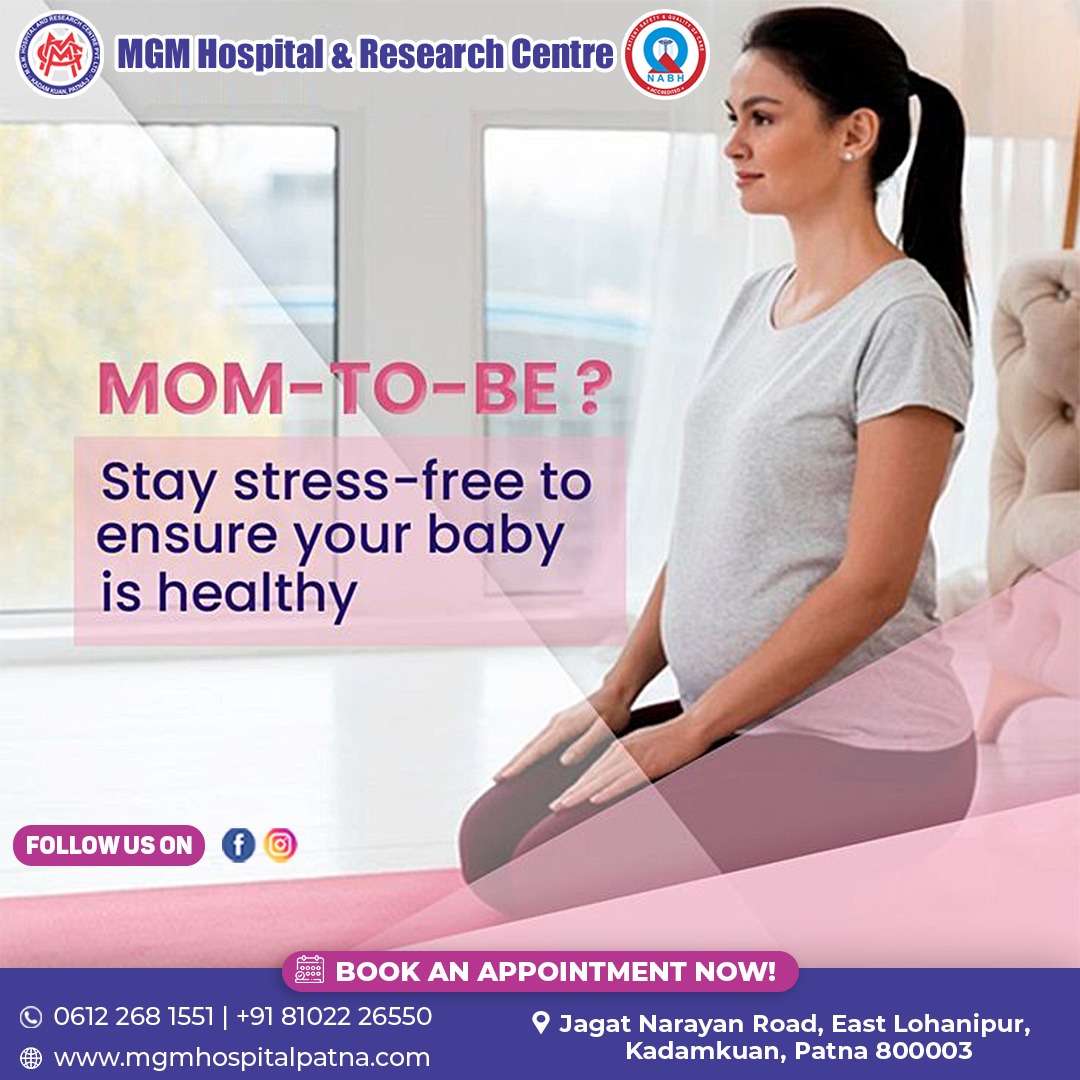 Turning into a mother is a dream come true for many. You are one of those million other women, who always dream of holding a child in her arm. The art of pregnancy is not as simple as it seems. Your body goes through various hormonal changes and it will be a completely new day for you, every day. In order to help you enjoy the phase of motherhood, our team from MGM Hospital & Research Centre Pvt. Ltd is here to the rescue.
It is true that you are looking for the top 10 gynaecologists in Patna who can make this motherhood journey a smooth process. Well, we house those top experts under our belt. No matter what your queries are or what you need to ask, we are always there to help you get the answer. We will be by your side from first till last, making the pregnancy process a smoother journey to enjoy and cherish forever.
What you can do while pregnant:
It is true that your movements and diet plans will get restricted once you become pregnant. But there are so many amazing things you can do while you are pregnant. We, at MGM Hospital & Research Centre Pvt. Ltd would like to talk about those points. Our best gynaecologist in Patna Boring Road is here to talk about things in detail so that your pregnancy journey won't be a boring one!
Take help whenever you need it:
There are multiple instances when people are willing to provide extra help to a pregnant lady. So, if you are feeling tired that day and want some help from others, feel free to ask. As per the best gynaecologist in Kankarbagh Patna, help is always welcome because you are carrying a new life within you. So, if anyone is offering a seat, take it; or if anyone is offering to carry your package for you, let them do that!
Instead of feeling guilty for asking for help, embrace the favours coming your way. You can return that favour later when you meet another pregnant lady down the road!
A cup of coffee can go a long way:
Most women think that they can't get a cup of coffee once pregnant. It is hard, especially if you are a coffee addict. But, some recent studies have shown that a moderate amount of coffee is okay to consume. However, studies have shown that you can have less than 200mg of coffee per day. So, take your time and sip away your exhaustion with a good cup of coffee!
Always remember that an average of 8 ounces of the mug will hold around 95mg of caffeine within.
So, even though you can't just chug down on coffee the whole day, you can easily have somewhat around a cup or two of your favourite coffee to keep you awake during those exhaustive times of pregnancy.
Move as much as you can to get the much-needed exercise:
Well, just because you are pregnant doesn't mean you have to sit idly on the couch the whole day long. Moreover, that's bad for your health and for your unborn child as well.
Recent studies and notes from the top 5 gynaecologists in Patna have proven that exercising during pregnancy will help reduce some of the unwanted symptoms like constipation, back pains, swelling, bloating and more.
On the other hand, with proper exercises under doctor's care from MGM Hospital & Research Centre Pvt. Ltd, you will get the chance to improve your muscle tone, posture and endurance.
At some point, our doctors will recommend you exercise to help with labour and the final delivery of the child.
Some of the low-intensity options like swimming, moving, walking, prenatal yoga, biking or even some light dance classes will present you with the benefits you need and make you less fatigue.
However, make sure to stay hydrated all the time, no matter what exercise you choose. Be sure to wear a supportive bra and listen to your body's needs. If you are feeling any sort of pain or feel like fainting, stop immediately!
Sex is always welcome:
Maybe you are not always in the mood to have sex, but having one during pregnancy can prove to be rather an enjoyable experience. That extra bit of blood flow will pump up the pelvic region for sure. Many new moms find sex to be liberating and one way to get freedom from stress.
If you think that sex is not good for the baby, then think again. Your little one is well protected inside the amniotic sac. So, nothing will disturb his peace for sure!
Meat-free diet can be a good call:
There are different foods that are off-limits, as mentioned by our best child specialist in Patna from MGM Hospital & Research Centre Pvt. Ltd. But, there are some food items, which are a must on your pregnancy diet list. Even though iron-centric meat is good for new moms, it is okay to pass on that and stick to a vegetarian diet while you are carrying a baby.
Fruits, vegetables and whole grains are designed to fill you up faster.
On the other hand, some studies have shown that vegetarians are known to have lower cholesterol levels, proper blood pressure and more.
Even the rate of hypertension lowers once you are on a vegetarian diet plan.
You have fewer chances of developing type 2 diabetes once you are on a proper vegetable-based diet plan.
Make sure to select the food items that have iron in them like prune juice, legumes and iron-centric cereals. Your baby needs iron to grow properly.
Give us a call when you need our help:
The points, mentioned above, clearly prove what you need as part of your pregnancy mood. In case you need some extra help or advice on how to maintain a healthy pregnancy, our team from MGM Hospital & Research Centre Pvt. Ltd is here for you. Ring us up at 8102226550 now.