6 Factors to Consider While Choosing the Best Maternity Hospital in Patna
2023-01-10 - Admin | Blog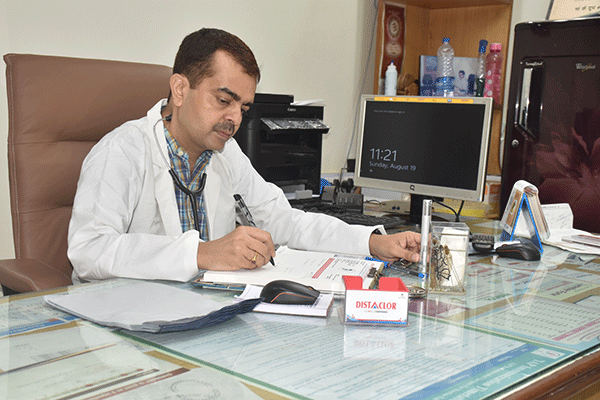 6 Factors to Consider While Choosing the Best Maternity Hospital in Patna
Are you planning to have a baby soon? If this is your first pregnancy, then it must be an overwhelming experience.
There must be a lot of questions hovering around your head:
Do you want natural childbirth or a C-section will be better?

Are there any prenatal classes available to train the body for natural childbirth?

How to maintain the right nutrition throughout the pregnancy period?
Before you get more confused, it's better to make the choice of the best maternity hospital in Patna so that you can rely on a team of medical professionals during each moment of the pregnancy.
MGM Hospital & Research Centre Pvt. Ltd. is the leading maternity hospital in the city owing to numerous reasons. Let's share with you the factors that you must consider while selecting the Maternity Hospital Patna.
Factor #1: Clinical experience in delivery
From the first day you come to know about your pregnancy, you would like to make sure that you and the foetus are in expert hands. So, look for a hospital like ours where you get the top team of board-certified specialists.
The board-certified OB/GYNs and the anesthesiologists assure complete support even during C-section delivery as the professionals participate in all ongoing professional development courses.

Board-certified laborists along with the top delivery nurses offer the best support for normal delivery.
MGM Hospital is undeniably the top hospital for normal delivery in Patna. The team of expert professionals here will help you to go through the labour and give birth to the baby safely.
Factor #2: Neonatal care
Obstetricians will always try to keep the foetus healthy in your womb. But there can be different complications in the body of a pregnant woman, leading to premature deliveries. Also, babies can suffer from different conditions immediately after birth.
So, to be on the safe side, you should always select a maternity hospital that houses a top-notch Neonatal Intensive Care Unit. Consider our hospital where we are using all advanced technology to offer every support to the infants right after their birth.
We have all tools and technology to offer life support to premature babies

We always share valuable advice regarding feeding the baby and accurate childcare.
Moreover, our hospital is also the Top pediatric hospital in Patna. So, you don't have to go anywhere else for the basic screenings of the infant like hearing tests and other newborn screening tests.
Our paediatricians will visit daily to check on the development of the newborn.
Factor #3: Support for natural childbirth
It's a universal fact that no pain is equivalent to labour pain. And when you are in labour, it is essential to have an adept team to guide you through the process. We are the top maternity hospital because of the team of doctors and nurses who will closely monitor every phase of your pregnancy.
Initially, the doctor will check your body physically to make sure that the body is ready for natural childbirth.

Our doctors share the exercise routines that will make your body fit for natural childbirth.

We will also teach you the right way of breathing to give the right push during delivery.
MGM Hospital has very well-maintained Labour, Delivery and Recovery Rooms to help you give birth to the child in a homely atmosphere.
And our facility does not require shifting the mother in labour from one space to another during the painful birthing process.
Factor #4: Quality of post-natal service
Another important factor that all expecting mothers should consider while choosing the hospital is the quality of postnatal service. For instance, if your breast milk supply is not adequate after birth, you need professional help to increase milk production.
Sometimes, mothers suffer from a drastic reduction in the supply of breast milk for which the professionals should have the necessary plan.
MGM Hospital is the top maternity hospital in Patna because we have the most efficient postnatal service team. We will even help you with effective dieting plans that will help you to get back in shape sooner.
Factor #5: Birthing options
Giving birth to child is actually the most life-changing event of any woman's life. Especially, if this is your first pregnancy, then you have to prepare for the most unprecedented experience of life. Many women prefer surgeries nowadays, while many others want to go for the natural childbirth process.
You have to search out the best hospital for delivery in Patna where you will get all the birthing options. You will get complete support and explanation about the different child delivery processes including supportive birthing procedures that you may opt for during the labour.
It can be the pain relief medication or some aromatherapy or even the warm whirlpool tub. The top hospitals aim to offer you all possible birthing options for a comfortable experience.
Factor #6: Ideal location
You always have to consider the distance you have to travel when you are in labour. We are glad to say that MGM Hospital is at a convenient location that you can reach easily from your home.
This is vital if you have a high-risk pregnancy. You never know when an emergency can occur. So a convenient location of the hospital is helpful.
Analyze thoroughly
One thing that you have to remember always is that the choice of hospital is not only a critical factor governing the success of the childbirth process but also has its impact on the pregnancy and post-natal life.
If you choose our hospital, you can access the best child specialist in Patna right here. So, your child will get the best medical care the moment the little one opens his or her eyes. You need to consider all the above points and some more to make sure that your decision is correct.
The entire medical team and the facility will together contribute to a comfortable childbirth process. So, visit MGM Hospital, the best maternity hospital in Patna and consult the obstetricians to perceive how the excellence of service leads to a tension- free parenthood.